UPDATE: Annual General Meeting via ONLINE WEBINAR
September 28, 2020
UPDATE: Due to the recent change in provincial COVID-19 gathering restrictions announced on September 19, 2020 and to support the safety of our Members, the Fall Feast ceremony and Annual General Meeting will now be delivered LIVE online via GoToWebinar.
Visit the secure Members Area to access the login details under the document title 2019 Annual General Meeting WEBINAR.
For more information or questions, please contact the Trust Office at 855-482-2158 or via email at info@rainyriverfirstnationstrust.ca.
Miigwech for your understanding.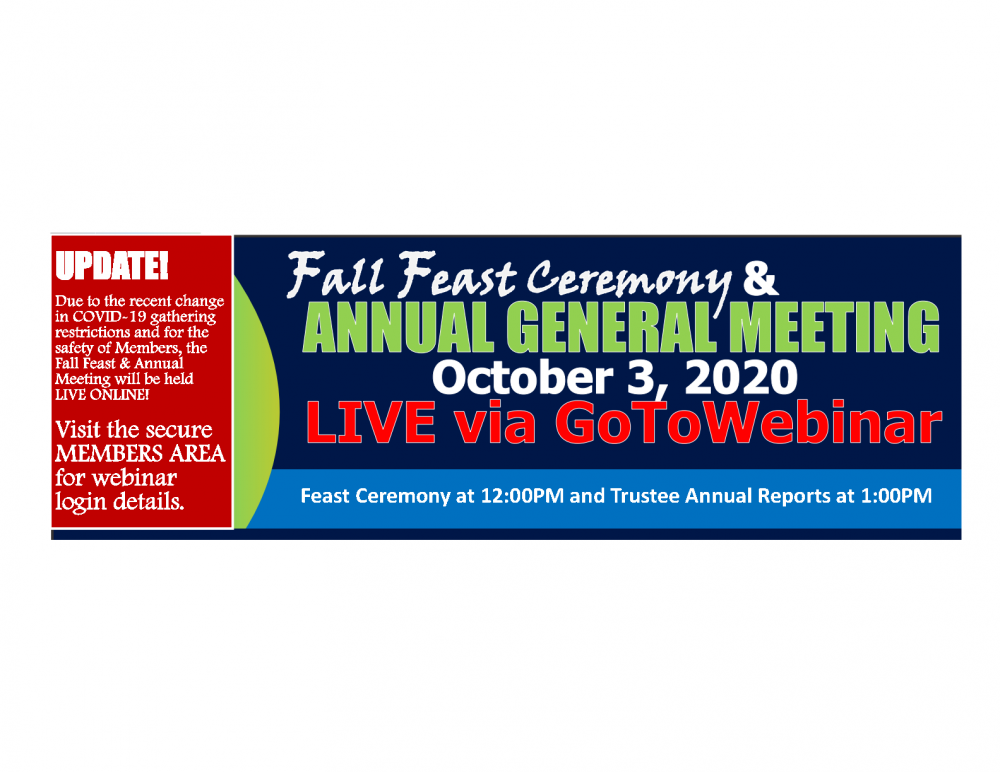 ---